Find the monsters of year in Military Dependent's Village-A MEI DATABASE
What is Huangpu New Village?
Huangpu New Village was originally called Chengzheng New Village , which is located opposite the R.O.C Army Military Academy. The overall completion time was about 1943. It was not only originally stationed in Fengshan as a military base for the Japanese army's southward expansion policy in the World WarⅡ, but also built official houses for military families to live in.
After the end of the World War Ⅱ,the Army Training Command of R.O.C. was established in Taiwan in 1947 with General Liren Sun serving as headmaster. He set up and trained a " New First Army" with hundreds of cadres here. It was one of the first military villages established by the government moved to Taiwan. All the members of military who came to Taiwan are lived in here by according to the assigned house numbers . At its peak, there were about 450 households living in 148 houses with house numbers.
R.O.C. Army Military Academy was re-established at the current location of Fengshan in 1950. Because it was set up in Huangpu , Guangzhou, China at first. So "Chengzheng New Village" was changed its name to "Huangpu New Village" in 1955. It is the first generation of dependent village in Taiwan. At that time, the village had its own wet market , clinic , kindergarten, complete elementary school with junior sections, air-raid shelters, water pumps, garbage bins, public restrooms and all the facilities and equipments are relatively complete.
The original Huangpu New Village was once faced with the fate of demolition due to the reconstruction policy of the military dependents' village. Finally, because it was the first military dependent's village in Taiwan designated by General Liren Sun, it was a specific symbol of Kaohsiung as a military town from 1930s to 1980s. And records the changes of the times ,that are deep historical significance and special cultural value. In addition, the current situation of Huangpu New Village is huge, the spatial texture is well preserved ,the architectural forms and features are diverse, and the ecological plantgeography in the area is rich. It is one of the few intact military dormitories in Taiwan during the Japanese Occupation Period, and was registered as a cultural landscape in 2013.
The overall location of Huangpu New Village is bounded by Zhongshan East Road in the north, Weiwu Road in the east, Wang Shengming Road in the west , and Chengzheng Elementary School and Huangpu Sancun in the south.
Amei was bron in Burma(Myanmar). He originally belonged to the British East India Company and engaged in logging work. Amei was captured and became a Japanese soldier while Japan occupied Burma during the World War Ⅱ. After the defeat of the Japanese army, he went on an expedition with General Liren Sun and was incorporated into the New First Army. Then he was responsible for transporting military supplies full-time and staring his 5,000 kilometer arduous journey away from  his home.
In 1947, General Liren Sun was ordered to train new troops in Fengshan. He took Amei to carry out the work of moving logs and armaments. Besides , he helped restore the old Japanese military officers' houses and bases. General loves Amei very much. He ordered that Amei should be replaced by a non-commissioned officers' salary and arranged to live next to Cao Gongzhen, where is boundary between the Army Military Academy and Army Infantry School. The soldiers took Amei to walking around the grassy slope in the backyard of No.131 and 132. East sixth Lane in Huangpu New Village . General would definitely brought the foreign guests to see him sometime when they come to visit.
General Sun decided to send Amei to Taipei ( Yuanshan) Zoo in order to let him have a peaceful old age in 1954. Director of Zoo felt that the name "Amei" was too feminine , so they asked General Sun or staff of zoo to decide what name to change. After that, the director changed its name to "Lin Wong". In the meaning of " King of the forest". Because of a reporter's slip of the tongue, it become " Lin Wong" and has been used to this day. His name from " Amei" to "Lin Wong" who is well-known in Taiwan even though he died at 86.
What is the cleaning port(trash hole) for?
The garbage bin is a device for collecting garbage in the early households, It is made of red bricks and cements into a square though-shaped which is installed beside the front wall of the house. They used a wooden board as a cover, then the scavengers will pull up the wood to remove the garbage and clean it up in the morning. Most of devices were dismantled or filled in after they were no longer used in the later period. Others that were not filled have become the passage for cats and various animals in the village. Now they can come and go freely everywhere.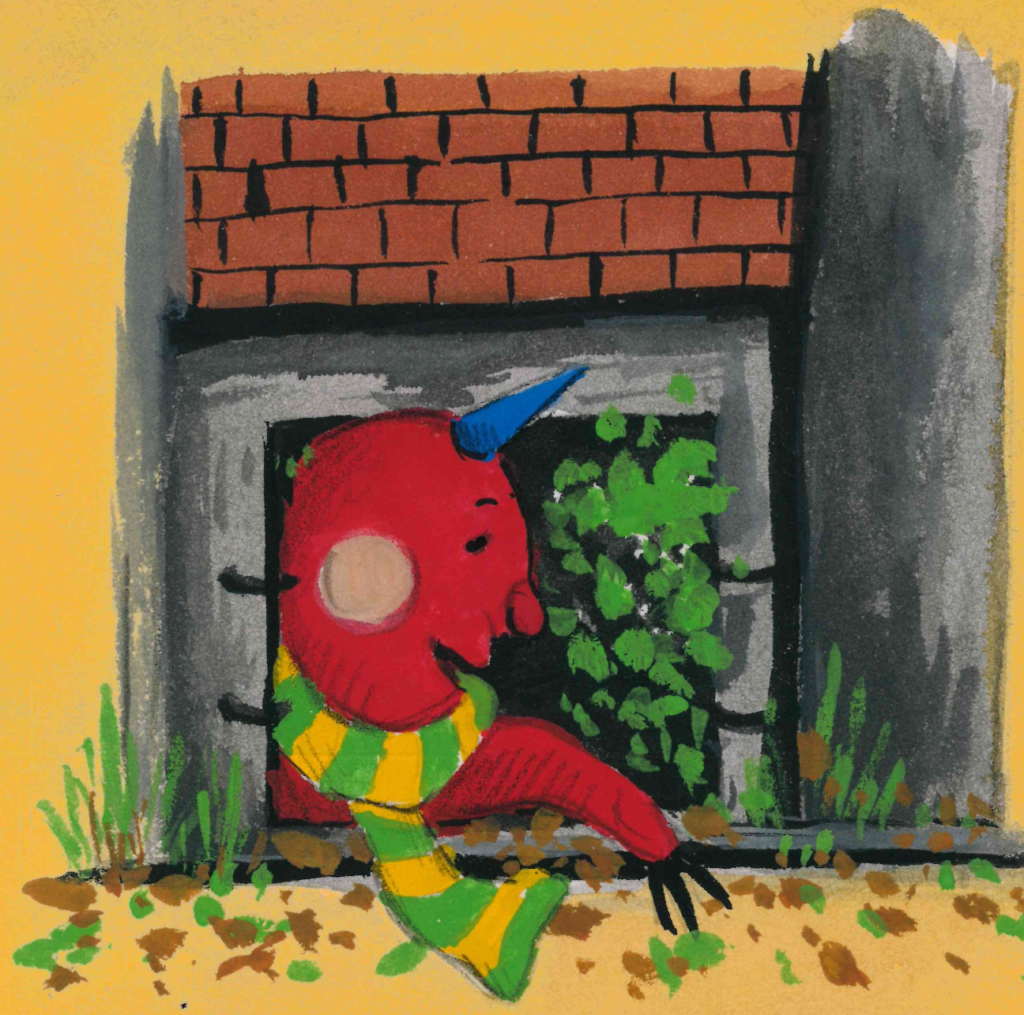 Is there anything for kids in the military village to play?

What did children play when material were not so abundant in the era of the early days?
Early childhood game contains , hopscotch, bamboo guns, iron lanterns, Wanted (one pretends to be a cop, the other pretends to be a robber , and the cop will catching the robber), beating glass marbles, hopter ( bamboo-copter∕bamboo dragonfly), playing cards (victory is declared when one side's cards overshadow the others), throwing sandbags, kicking shuttlecocks, kicking cans, climbing walls, and handmade toys, etc.
Who lived in Huangpu information station in the past?
This is was Uncle Cao's home before it become the Huangpu New Village exhibition hall and information station. This space provide a lot of introductions of related military dependents' village and Huangpu New Village. It is a public museum opened by the Cultural Affairs Bureau of Kaohsiung Government.
Where did the first Principal of Chengzheng Elementary School has lived?
There is a Chengzheng Elementary School in Huangpu New Village. The campus was a originally a racecourse during the Japanese colonial rule of Taiwan. It covers an area of 3 hectares with large grew lawns and many tall banyan trees.

The " School for the Children of the New 38th Division of Army's Officers and Soldiers" was founded in 1939 by General Sun and his wife Ms. Jingying Zhang in Duyun City, Guizhou Province, China. It is used to accommodate orphans displaced by war and children of age among military dependents. But it changed the name shortly thereafter in "Chengzheng Elementary School". It was named "Chengzheng Elementary School attached to Army General Headquarters" after moving to Taiwan with R.O.C. Army. In its heyday, there were 36 classes and thousands of students.
The first principal was Mr. Jingyou Wang , who was the principal of Chengzheng in Duyun City, he was also the sister-in-law of General Sun. He served for Fengshan Chengzheng Elementary School from 1948 to 1958. Not only Mr. Jingyou Wang and his wife General Sun's cousin Ms. Juren Sun, but also their three sons and five younger soldiers entrusted by general. A total of 10 people who lived in No.101, Dongsan Lane, Huangpu New Village.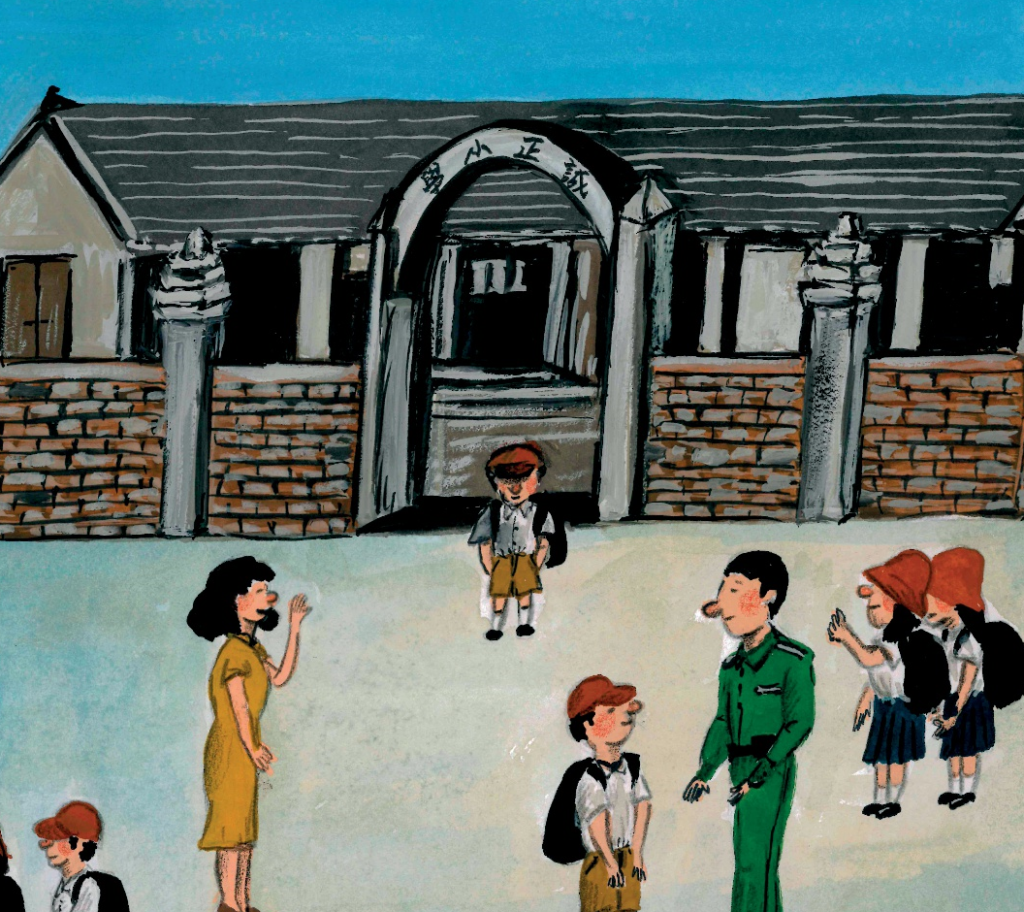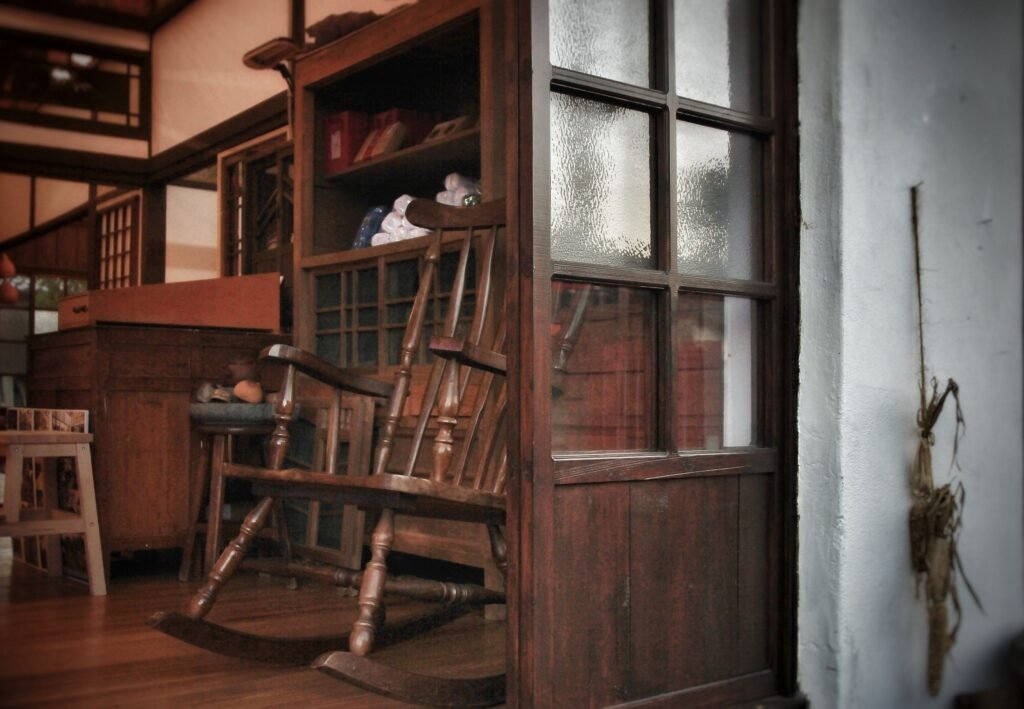 Why there have so many residents in village?
In order to continue to pass on the story of the old military dependents' villages , the Cultural Affairs Bureau of Kaohsiung City Government launched the "Residence instead of Care" program in 2014.Then inviting people who are interested in the military dependents' villages to live there. The villagers some are purely residential , some have opened homestays, backpacking inns, shops , etc. each of them with their own characteristics and local styles. For maintain old houses in a different way and let these historic buildings been light-out.
The so-called "New" villagers are the those who moved in by the "Residence instead of Care" program, but they are not literally divided into "old" and "new"
villagers. No matter during the Japanese colonial period , R.O.C. military dependents' village in past period or modern time. You will be a "villager" as long as you live in Huangpu New Village anytime.
Today, the scope of "Residence instead of Care" program has expanded from Huangpu New Village at the beginning to Jianye New Village in Zuoying and Lequn New Village in Gangshan. Now there are lots of "villagers" everywhere.
Compare the past and present by photographs.
Let us travel together between Japanese rule colonial period , R.O.C. military dependents' village period and modern times by comparing those photos in every corner of the village. Then be personally on this experience and unforgettable of spacetime in journey.